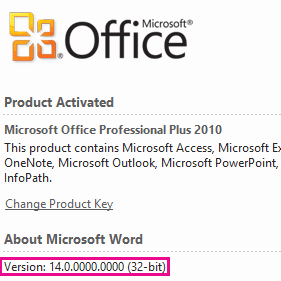 Microsoft's OneNote is now free to use on all of your devices. I want to try it out, as the time management tools that I have used so far (Wunderlist, Trello, to name but a few), are not really working for me.
But when I went to look for the download links for my Windows machine, I was confronted with a problem: there are two different versions for PC: a 32-bit and a 64-bit version. For better compatibility with their Microsoft Office products, they recommend you use the OneNote software of the same bit version.
So How Do I Find Out Which Software Version I Have?
After a Google search I found the answer:
Open any Office application
Open the File menu, and then select Help.
Find the version information, with in brackets whether it is 32 or 64-bit.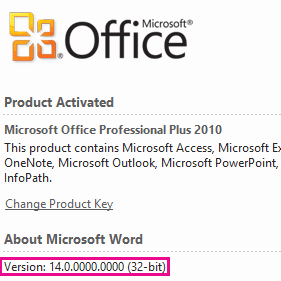 Now that was easy!
Thank you Matthew at howtogeek.com for providing me with the answer!
Resources
All three of these tools are free to use at the moment of writing this post.